Received the new Laser cutter today from e-bay seller – Happy LoveShopping.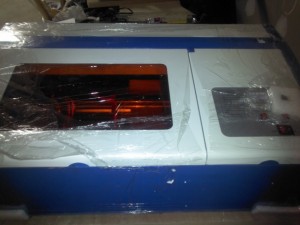 Great packaging!  Unboxing the machine took a while as it was double-boxed and bound in about 10 layers of bubble wrap.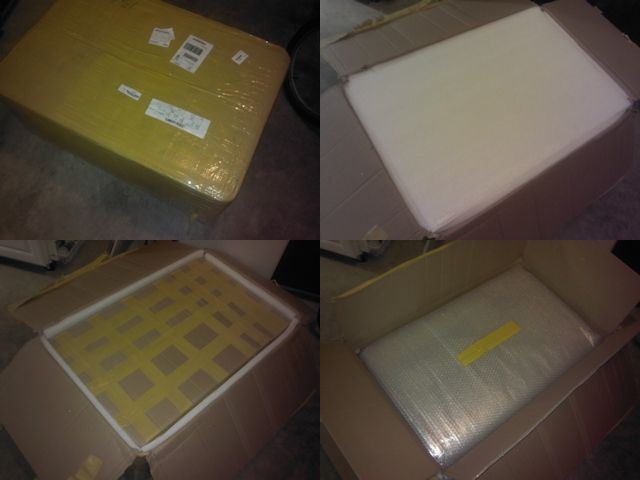 The electronics compartment looked good, no obvious damage.  The engraving compartment was looked good with the XY-axis secured with red ribbon.  Neither cover was secured like the rear, with one screw holding it closed.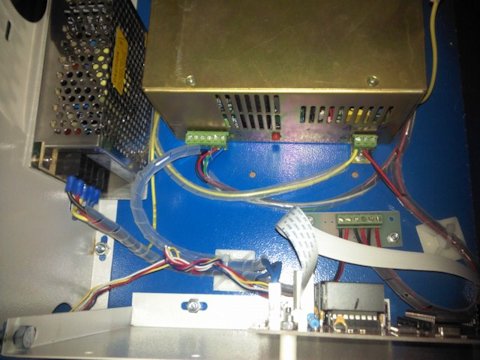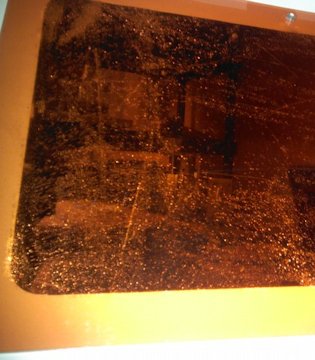 After removing the screw and opening the laser compartment, I found that the tube had damage on the output side.  Where the coolant tube attaches, the glass nipple had broken off.  I've seen this on another website but the tube was replaced without too much hassle, guess I'll see if their service after the sale lives up to their reputation.  I can't imagine how they could have packaged this better except to have shipped the tube separately.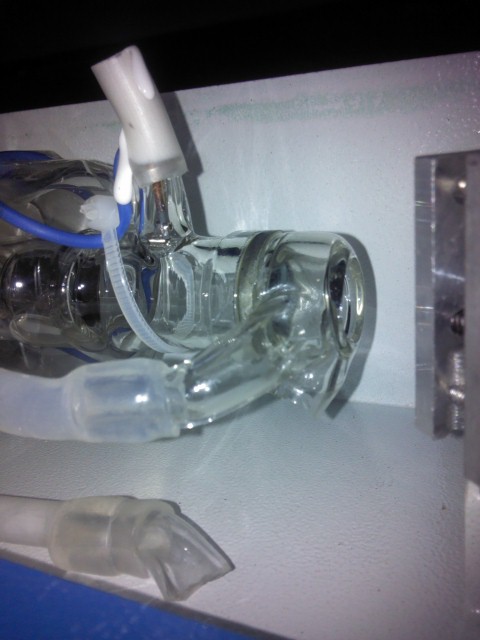 The second box was delayed and should arrive tomorrow…